Customer data – the powerful competitive tool brand owners are overlooking
2019-03-29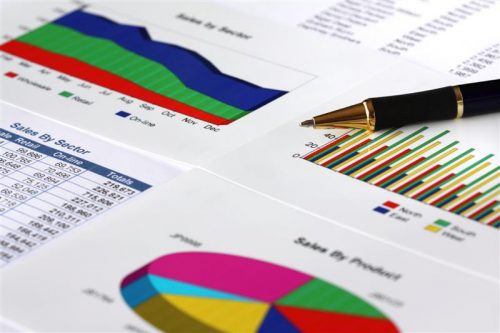 Necessity is the mother of all invention, Plato said. Never has this sentiment been more relevant than right now, when brand owners, manufacturers and retailers are being forced to innovate to remain competitive in an increasingly difficult business environment. But how do companies innovate when budgets are tight and there's little wiggle room to implement high-impact processes that deliver exceptional bottom line results?
They use what they've got, that's how. Tough financial times don't call for grand gestures, they call for meaningful ones. The one resource that every business has access to, no matter its size or sector, is customer data.

There's no cost involved in generating this data; every invoice, delivery note and sales receipt produced as well as loyalty programmes in all their guises, inherently hold valuable customer information. However, it's what businesses do with this data that matters. Simply leaving all this information untouched is a missed opportunity. Gathering it and mining it for insights into customer behaviour, though, empowers businesses to make more informed strategic decisions, increasing their competitive edge.

Despite the potential that data offers, there are challenges to accessing and using it correctly. The three most common roadblocks are disparate data sets that come from different departments in all corners of the organisation; company silos, where staff don't, or can't, openly share their data with other departments; and different – and sometimes incompatible – software systems across the business.

Overcoming these obstacles is as simple as implementing a cost-effective data dashboard. We like to call these powerful data tools 'the single source of truth', as they unite all data from across the company on a single, easy-to-use platform that is trusted by all staff and can be accessed at any time.

Data dashboards plug into companies' existing business intelligence (BI) tools, reducing the need to further invest in costly systems. Some dashboard creators are even able to host these systems on their own servers or in the cloud. This reduces the reliance on BI products, and opens up even greater access to data dashboards beyond just those companies that can afford BI platforms.

Once a company has seen the wealth of potential that exists in the dashboard analytics system and committed to implementing one, the process is relatively straight forward.

The team creating the dashboard engages the company's executive, unpacking the business strategy and assessing the data landscape (including the nature, source and structure of its data). Next a data hierarchy is designed, which informs the frequency with which the dashboard will update incoming data. Finally, all the income data streams are connected and homogenised according to a single identification system. The resulting dashboard is then installed
Contact US
Instto Research,
9F Nakano Sunplaza, 4-1-1
Nakano, Nakano-ku, Tokyo, 164-8512
Email – sales@insttoresearch.com
Web – www.insttoresearch.com